Creating and preserving your legacy.
Considering estate and succession planning during your lifetime gives you the opportunity to structure your affairs in a flexible and tax-efficient way for the short and long term.  You may be looking to provide for children or grandchildren without them having control too soon, preserve business assets, or protect a disabled child.  To ensure that your wealth is structured in line with your priorities, you need an expert adviser to provide you with creative and individually tailored advice.  While the scope for people domiciled in the UK to create new trusts tax-efficiently is more restricted than in the past, there are still a number of planning options.
Our team will guide you through the available tax and succession planning opportunities and provide effective strategies to deal with issues which could impact the transfer of wealth including marital breakdown, financial immaturity, mental incapacity and providing for disabled beneficiaries.
We support individuals, families and trustees in the establishment and administration of trusts and other estate planning structures. We also advise on the ongoing management of existing trusts, including changes of trustees, restructuring and taxation.
We know that each and every client is unique so we spend time gaining a thorough understanding of your specific circumstances and what is important to you and your family with regards to succession. We will then work with you to manage your estate in a way that is tax-efficient and fulfils your wishes for your family's future.
Some of the areas our specialist estate planning, tax and trust lawyers advise upon include:
Advising upon and establishing trusts including living trusts, interest in possession trusts, and legacy trusts
The administration of trusts, including advising upon the tax consequences of estate planning and trusts, and preparing tax returns
Wills for clients with complex and/or high value estates
Post-death estate planning, including deeds of variation and the restructuring of will trusts with retrospective effect for inheritance tax purposes
Advising entrepreneurs and owner-managed/family businesses on tax and succession planning
Preparing and registering a Lasting Power of Attorney (LPA)
All matters relating to the Court of Protection
Read more
Tailored support for individuals and families
Specialising in complex wealth structuring, we work closely with individuals and families based in the UK and overseas to protect their wealth now and in the future.
Download our Private Wealth brochure
LASTING POWERS OF ATTORNEY EXPLAINED
What are lasting powers of attorney? Why make an LPA ? What does it cover? When can an LPA be used? What information is needed? Our guide on making an LPA covers everything you need to know when considering giving another person certain authority to make decisions, in circumstances where you no longer have the mental capacity to do so on your own.
Download guide to LPAs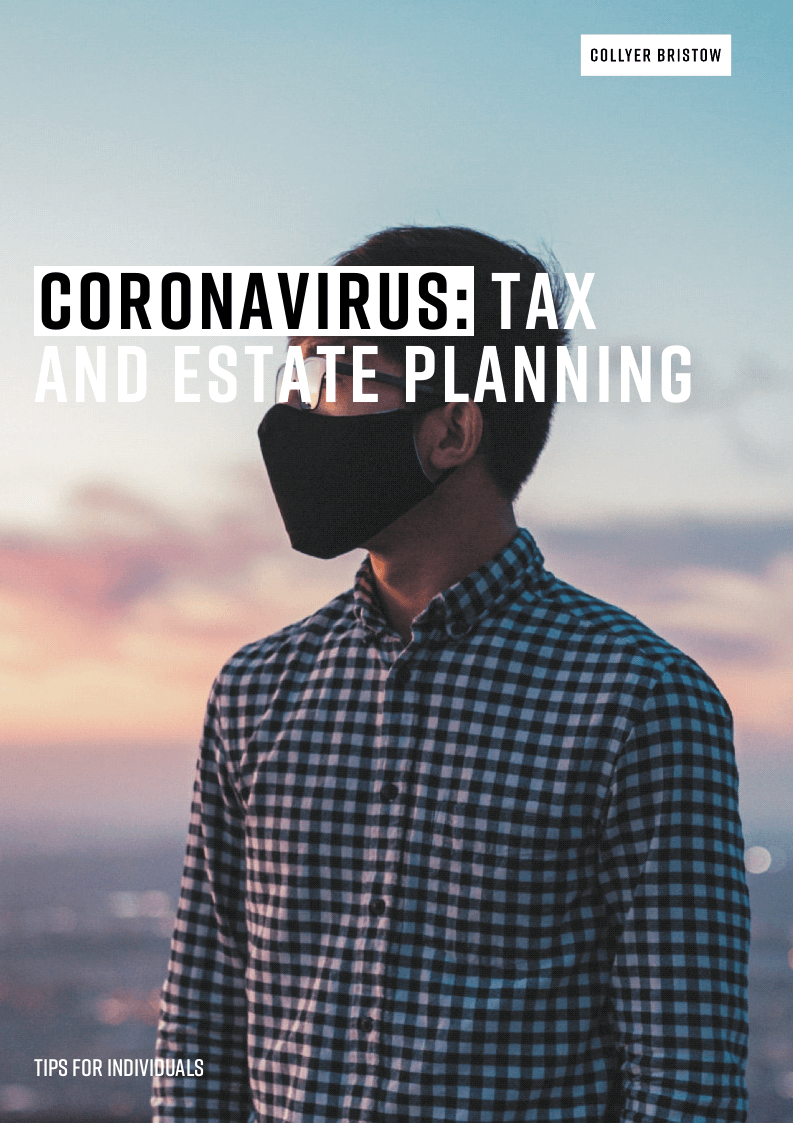 Coronavirus: Tips for private clients
We have put together a helpful list of the important tax and estate planning tips you should be thinking about during, and in the aftermath of, the coronavirus pandemic.
Download Coronavirus tips for Private Clients